Cardiovascular Video Library (CVL)
Medmovie offers a low cost way to provide HD videos of key conditions, tests, and treatments to increase patient understanding and satisfaction.
Selected topics used by: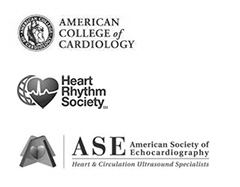 CardioSmart Explorer App 2.1
The American College of Cardiology (ACC) has partnered with Medmovie to publish this app for both iOS (iPhone and iPad) and Android (phone and tablet). The app is designed to be a teaching tool at the point of care.